A Letter To My Mom On Mother's Day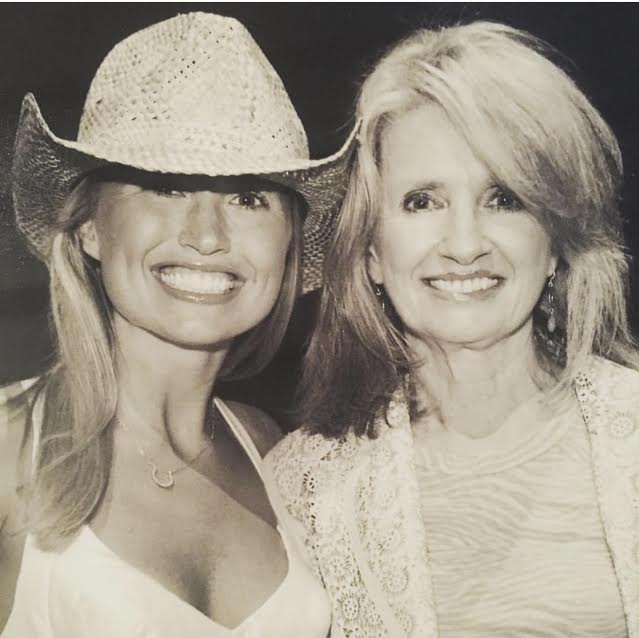 Hi Mom,
I can hardly believe it some days, but it's been four years now. Happy Mother's Day to you! I'll always honor you in some way on this weekend. Today I'm going to a 'Remembering your Mom' yoga class. I KNOW you're with me, and you're always with the boys. It brings me a tremendous sense of peace that you're watching over them. You're still my biggest cheerleader. I can feel you on the sidelines. It feels so good.
An old childhood friend who I haven't talked to in years reached out to me this week. She messaged me and said, 'I'm going to my Mom's wake today. I can't imagine life with out her. Do you have any advice for me?' Oh my gosh, Mom. Where do I begin? I want to tell her so many things.
The day you passed, the sun went down in your bedroom, and Justin and I were each holding your hand. We all closed our eyes, and you fell asleep for the final time. It was truly beautiful and just the way you would've wanted it. The days and weeks after you passed I was numb- making decisions, going through the motions. And, then a month or two went by, and it hit me. The finality of it all. I couldn't grasp that I wouldn't pick up the phone and call you for the third time that day to ask you if I could use tomato paste instead of tomato sauce in a recipe, or have you reassure me that it was okay that I lost it with the boys, and that I'm still a good mom.
I want to tell her that life will always be different. The death of someone close to you changes you forever. The way you look at life, each day. But, That is something I'm honestly grateful for. Every single day is a gift.
I want to tell her that I didn't want the immense pain to ever go away after you passed because I feared it would mean I didn't miss you anymore. But, I've learned with time the pain lessens, but I don't miss you any less.
I want to tell her that I went to a therapist to work through the pain. It took me a couple tries to find the right fit. It helped immensely. And I want to tell her that my husband and so many dear friends have stepped in to take care of me in your absence.
I want to tell her that she WILL feel happiness again. It doesn't feel like it right now, but she WILL be okay.
Mom, My favorite poem is 'Kites.' You placed it in a folder of paperwork for me, when you knew you were dying. You wanted to make sure everything was organized for us. Amongst the paperwork, this poem had a 'post-it' note on it that just said, 'I always loved this.'
Children are like Kites…
You spend a lifetime trying to get them off the ground.
You run with them until you're both breathless.
They crash.
They hit the rooftop.
You patch and comfort, adjust and teach them.
Finally they are airborne...
They need more string and you keep letting it out.
But with each twist of the ball of twine,
there is a sadness that goes with joy.
The kite becomes more distant,
and you know it won't be long
before that beautiful creature will snap the lifeline that binds you two together
and will soar as it is meant to soar, free and alone.
Only then do you know that you did your job.
-Erma Bombeck
Life gets so busy sometimes, and I don't talk to you as often as I'd like. I get distracted, life get's in the way. But, I know you're there. Always. Thank you for getting me off the ground, and now watching me soar.
I love you, Mom.
-Shan